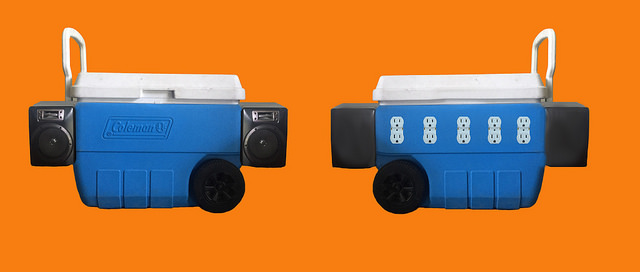 (Not an April Fool's joke)
Andres, Nikki and I at Freescale have submitted an entry for the Austin Mini Maker Faire 2015 based on the Music and Lights project exhibited here!  Of course it since has been converted from using Atmel-based Arduino to using Freescale (Kinetis) based Teensy 3.1 !!
The above is a mockup of what it could look like.  The objective is to control up to 10 sets of lights and play music.
Stay tuned!
p.s. Enter your own idea at http://austinmakerfaire.com/ by April 16th!!